Marking an impact among your customers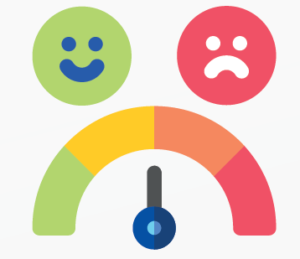 Customer/team feedback is an essential component in every modern business. In today's world, we run out businesses in very competitive environment – we have to keep our customer/team satisfied and loyal.
To deliver a great experience, we listen carefully to customers / team feedback, take action and provide a better service.
Inevitably getting in touch directly with your customer will bring loyalty to a different level…
Measurement is the first step that leads to control and, eventually, to Improvement. If you can't measure something, you can't understand it. If you can't understand it, you can't control it. If you can't control it, you can't improve it
It comes down to how your Customer experiences the brand — and how that brand makes a person feel
Getting in Touch with your Customers

We all know that our customer, be it a client, partner or employee, is our biggest asset and an important pillar in our organization.
Our mission is to help you connect and understand your customer better.
We enable you to tap into your customers' sentiment swiftly and gain insights; empowering you to make the appropriate decisions and take action when needed.